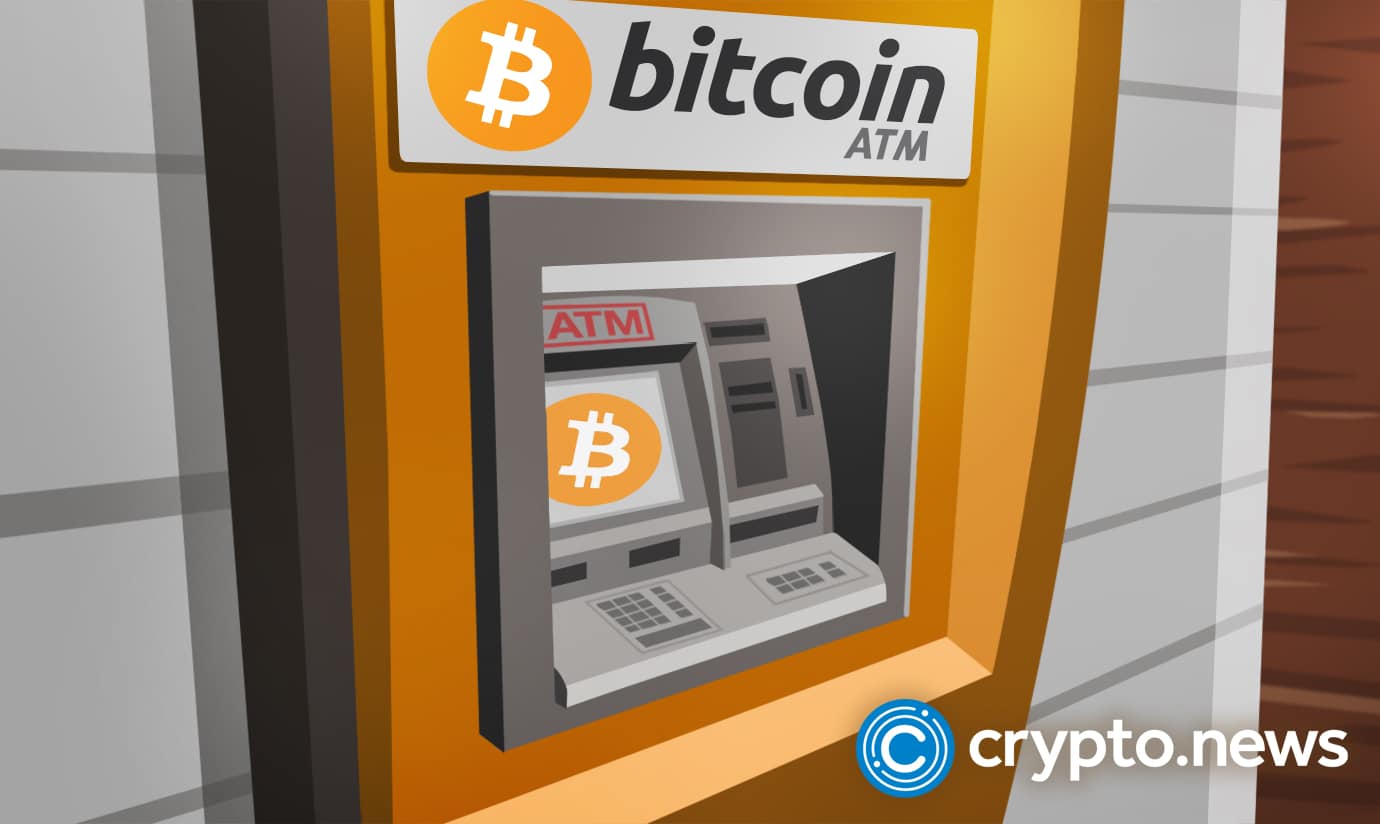 The rate of new crypto ATM installations across the globe declined significantly in the latter half of 2022, with fewer than 100 machines coming online during the period. The total count of these machines also dipped slightly as the crypto ATM sector was not untouched by the bear market that characterized the broader industry in 2023.
Fewer than 100 crypto ATMs in H2 2022
Only 94 new crypto ATMs came online between the start of July and the end of December 2022, according to CoinATMRadar. This pales compared to the over 24,000 new machines installed in the year's first half. Crypto.news had reported an 80% decline in installations for 2022 as of November last year.
This past year ended with the total crypto ATM count reaching 38,631 machines, an increase of 24,572 crypto ATMs. The month of August represented the all-time high for the global crypto ATM count, reaching 38,840. This record was followed by a subsequent dip that saw the total count fall to 38,393 machines before rebounding slightly in the year's remaining months.
The United States has the most crypto ATMs, with 33,701 machines installed within the country. This figure amounts to more than 86% of all global crypto ATMs. The USA's dominance also means North America boasts the largest volume of crypto ATMs, accounting for over 94% of all such machines worldwide.
Europe is the next, with about 3% of all global crypto ATMs. Spain currently has crypto ATMs installed in 275 locations across the country. Australia pipped Poland to become the fourth-largest crypto ATM hub in the world. Regulators in the UK mandated crypto ATM operators to cease their operations in March.
All market sectors affected by crypto winter
The marked decline in new crypto ATM installations is yet another example of the business slowdown occasioned by the year-long bear winter that characterized the crypto space in 2022. This past year saw a general retracement of the gains achieved by the market in 2021, with several tokens falling to multi-year lows and the broader crypto market losing more than $2 trillion in market capitalization.
The 2022 crypto bear winter saw multiple market stress events. These include the Terra ecosystem collapse in March and the FTX bankruptcy in November.
Despite these travails, one corner of the crypto ATM scene appears to have done better than the broader market. In December, Bitcoin Depot, a crypto ATM operator, announced that its $885 million SPAC deal will still proceed as planned. This came at a time when numerous crypto-related SPAC merges failed to materialize.