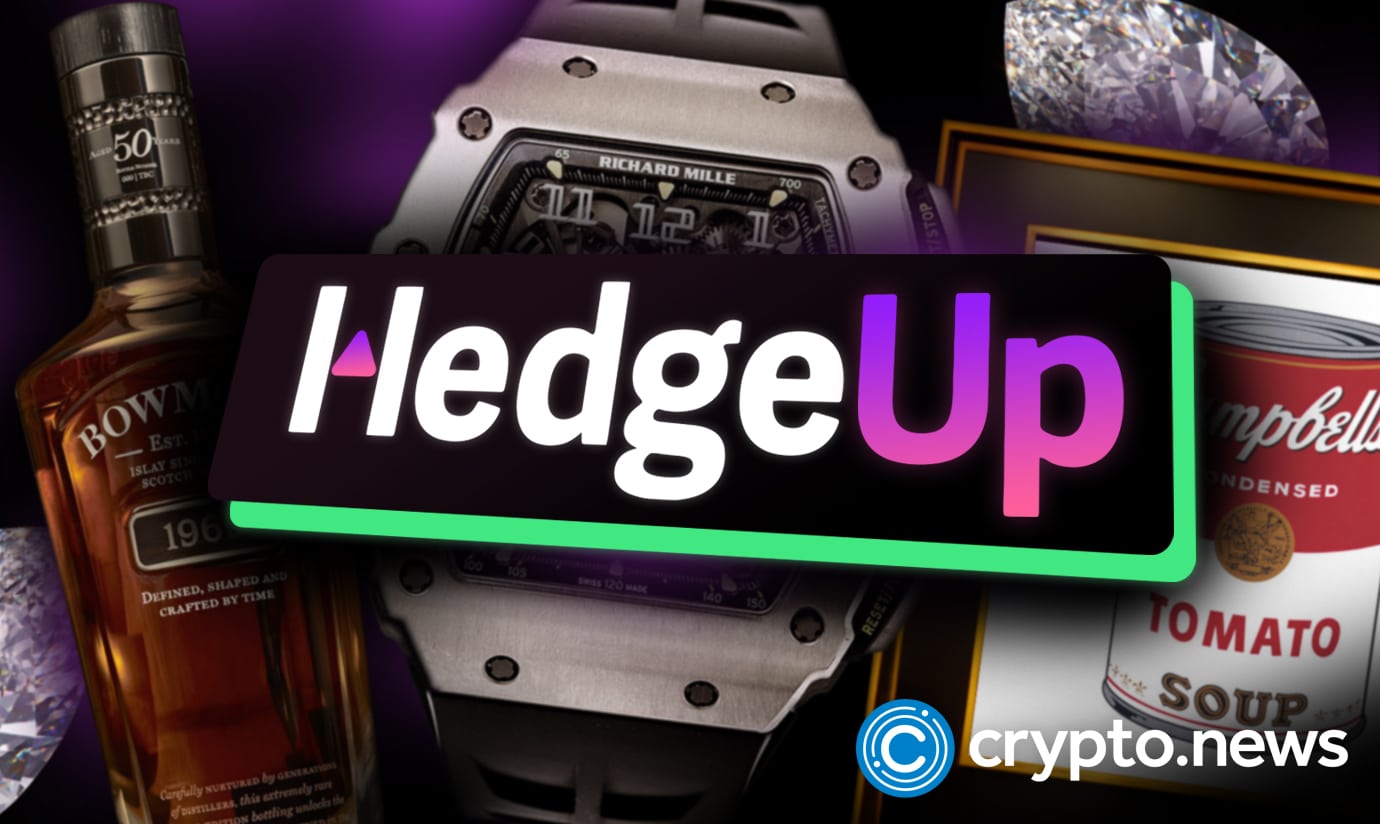 HedgeUp and Kusama may be the two crypto projects you can consider in 2023. Crypto experts think these two can rule the investment scene in 2023. In light of this, here's what you should know before adding them in your crypto portfolio. 
Why is HedgeUp in the spotlight?
HedgeUp is an alternative investment platform easily accessible to any investor. This project was created to allow the everyday investor to reap the benefits of assets that have only been previously available to high-net-worth individuals or funds.
With HedgeUp, investors can buy rare assets, such as private jets, fine arts, wine, diamonds, or gold, regardless of their capital. The platform uses asset-backed NFTs, meaning you can buy as low as $1 worth of an asset and become a fractional asset owner. 
The platform focuses on transparency and security alike. All goods are kept in a secured vault. However, investors buying the whole NFT can opt to have the goods delivered. 
Apart from buying these assets and holding them to keep your wealth from erosion (because of inflation, for instance), HedgeUp users can freely trade their NFTs on HedgeUp's NFT marketplace. 
It is a unique opportunity as alternative assets, such as fine art or luxury watches, have always been considered illiquid. Often, for assets like these, it's challenging to find a buyer when you want to cash out – and even if you do, since the demand is low, it's pretty likely to sell them at an unprofitable price. However, with HedgeUp, liquidity and accessibility are no longer an issue. 
Overall, crypto experts are confident in HedgeUp because it allows investors to diversify their assets as much as they want for only $1 using secure, transparent, and cost-efficient blockchain technology. 
Kusama for mid-term hold in 2023
Developed by the creators of Polkadot, Kusama is a blockchain platform where developers can test their decentralized applications before going live on the Polkadot ecosystem. The KSM coin is used to pay the gas fees of the platform. 
Given the many applications and bright future of dApps and blockchain technology, crypto experts appear bullish, expecting gains this year. Some suggest that the tokens are suitable for mid-term hold – the KSM token will increase in value as long as the use cases of Polkadot keep growing. 
Long-term investors should also be cautious about market volatility, as the crypto market may keep going down before rebounding, and KSM could follow the course. 
Bottom Line
Crypto analysts are optimistic about the crypto industry in 2023, and HedgeUp is one of the top crypto projects you can be involved in to participate in this year's success. Kusama has strong use cases as long as Polkadot remains in the green and its use cases increase. Therefore, it may be worth checking the platform out if you want to diversify your crypto portfolio this year. 
For more information on HedgeUP, click the links below:
Presale Sign Up: https://app.hedgeup.io/sign-up
Official Website: https://hedgeup.io
Community Links: https://linktr.ee/hedgeupofficial
Disclosure: This content is provided by a third party. crypto.news does not endorse any product mentioned on this page. Users must do their own research before taking any actions related to the company.