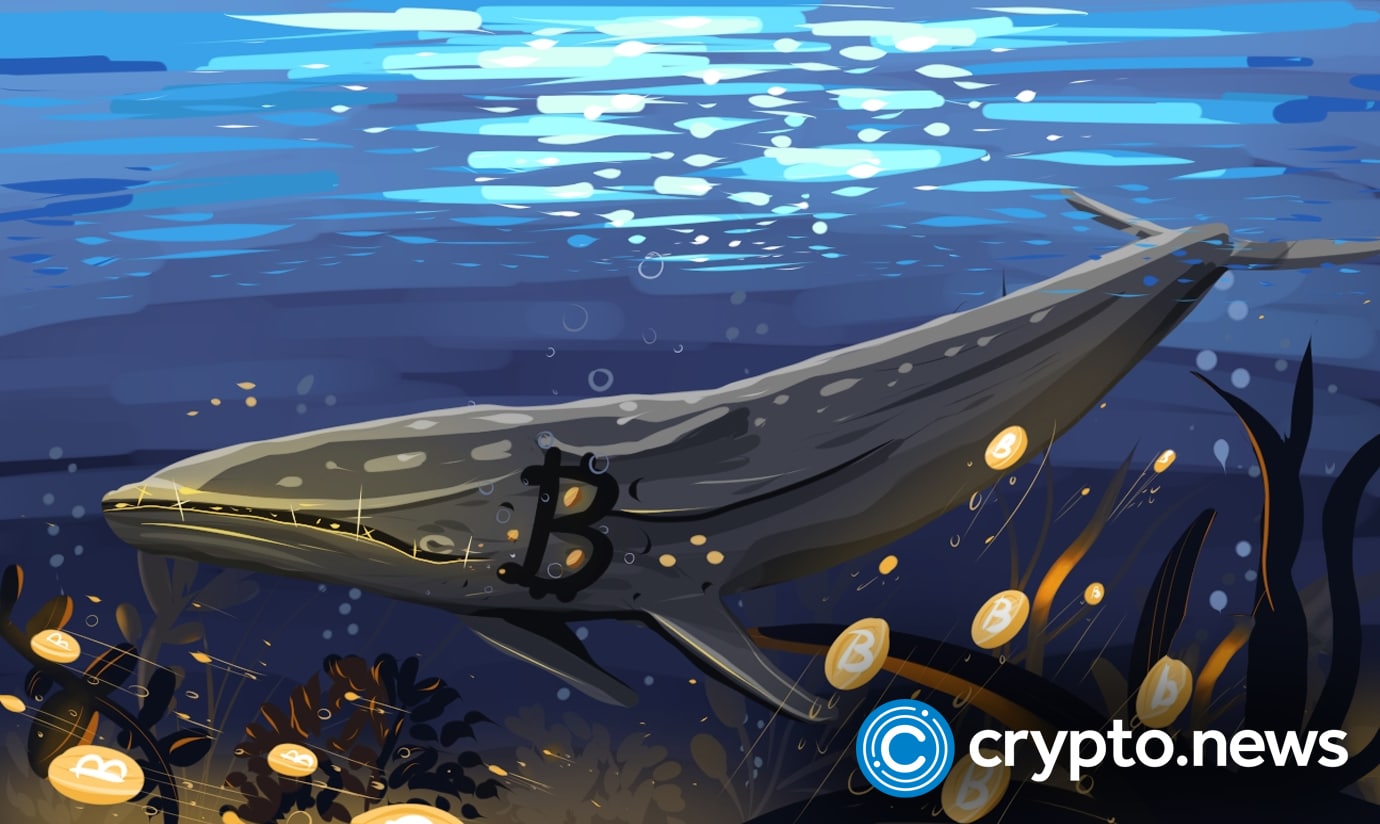 A bitcoin whale has transferred 15,000 BTC worth $252.5 million from a wallet 1KUr81 to a wallet 1LGAVQ after four years of inactivity. Other whales have also been busy this year as the BTC halving event sits on the horizon.
Do whales begin to move?
According to LookOnChain, an online blockchain explorer, a whale has transferred 15,000 bitcoin (BTC) from the wallet 1KUr81 to 1LGAVQ today. The funds had allegedly been sitting idle in the bitcoin wallet for three and a half years since the owner transferred them to the wallet. The BTC was valued at $252.5 million at the time of the transaction. 
At the time of the transaction, the recipient address already had 11,056 BTC. After the transaction, the wallet 1LGAVQ now holds 26,056 BTC, valued at approximately $439.2M. At bitcoin's all-time high price, the wallet's holdings equated to roughly $1 billion. However, bitcoin's value has deteriorated in the mercies of the bear market that began to reign in the twilight months of 2022.
On-chain data suggests the whale purchased the 15,000 BTC in 2019 and stored it in the wallet before moving the funds to another whale wallet today. The information is widely accessible through blockchain explorers. However, none has identified the address of any crypto entity, exchange, or OTC trading desk, leaving the whales' identity anonymous.
JieData denies the wallet belongs to a retail investor
The nature of the wallet's activity indicates a high probability that the address belongs to a heavy retail investor who wants to accumulate his holdings in one wallet. Another argument is that the address owner is a blockchain-oriented business seeking emergency funds or liquidity, an improbable scenario as the address has not yet been linked to any organization.
Blockchain analyst JieData states that the wallet belongs to an exchange. JieData's tweet suggests that before exchanges liquidate funds, they typically transfer them to a top-up address before transferring them to the platforms.
According to the firm, the transaction complimented that the Whale transferred the funds from one wallet to another with massive chunks of BTC (approximately 11,056 BTC) to top up the latter address before moving the funds to an exchange. The transferred funds have not been moved again.