Major electronics producer HTC announced the VIVE XR Elite headset providing a new mixed reality (MR) and virtual reality (VR) interface for the metaverse.
According to a Jan.5 announcement, the device aims to provide MR and VR capabilities into a lightweight device that can be used for gaming, fitness and productivity, among other use cases.
"The VIVE XR Elite all-in-one represents the next milestone in the progression towards the fully immersive internet, going beyond today's VR with accurate pass-through video to open up a new realm of realism in learning and playing. […] This advanced yet compact device offers the best of all worlds for consumers, providing the ideal physical gateway to the universe of experiences offered by VIVERSE, our version of the metaverse."

Cher Wang, Co-Founder and Chairwoman of HTC Corp.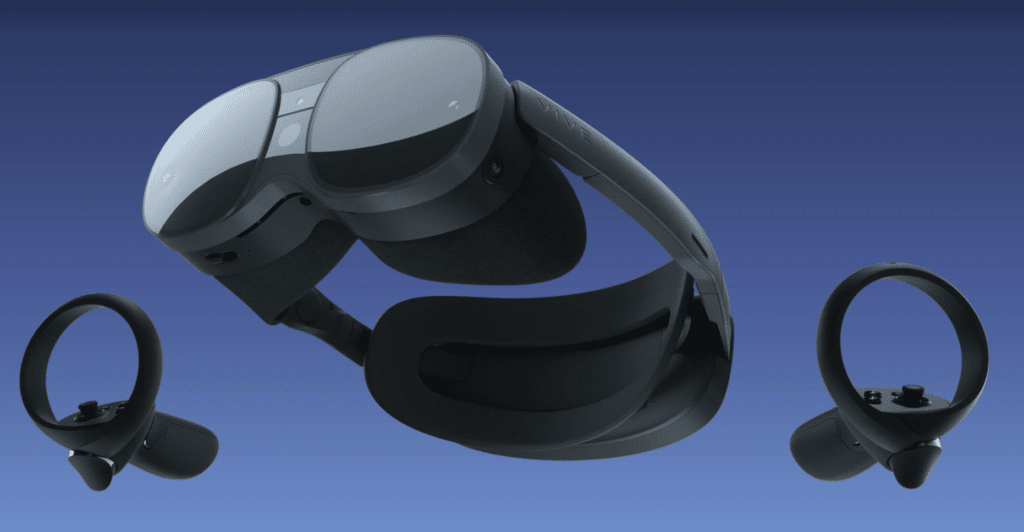 To develop its version of the metaverse — the VIVERSE — HTC partnered with Japanese creator platform pixiv to Integrate VRoid's Anime-Style Avatars while using open standards that make it accessible through a web browser.
The virtual space hosts a slew of events, including an immersive retelling of the iconic story "The Little Prince" planned for late 2023.
VIVERSE will also host fashion magazine ELLE Taiwan's "ELLEverse" showroom with dedicated avatar outfits and events that will take place this year. Other partnerships include Warner Music Taiwan on a new music experience world's music videos and fantasy virtual environments and Lamina1's development of a open metaverse ecosystem.
Lamina1's leverages blockchain to provide tools that are used by VIVERSE to enable cross-world and cross-platform asset distribution and management. This allows users to keep their digital assets as they transition from one metaverse implementation to another.
Lamina1 was co-founded by Snow Crash author Neal Stephenson — the inventor of the term "metaverse" back in the 90s.
The device's adoption with the WiFi 6e allows for higher quality of wireless desktop-powered virtual reality experiences in addition to those allowed through its physical port and standalone experiences.
The VIVE XR Elite includes a full color passthrough camera, hand-tracking capabilities — while still coming with its own controllers — and supports the emulatuion of multiple monitors while using a physical mouse and keyboard.
HTC launches its new device with a catalog of compatible gaming titles, while 100 more MR and VR experiences are also being developed. The headset also allows for streaming content directly from Android smartphones and watching content from major streaming platforms such as Netflix and Disney+ or games like Fortnite on a virtual 300 inches cinema screen.
In the optics department, the VIVE XR Elite features a wide 110 FOV and 4K resolution running at a 90Hz refresh rate. The lenses are adjustable to allow use without glasses and setting up the correct inter-pupillary distance.
Metaverse proponents promise much, but often without ever getting much into details as to what those virtual spaces are good for. In our recent analysis we provided some examples of what can be done in the metaverse today.