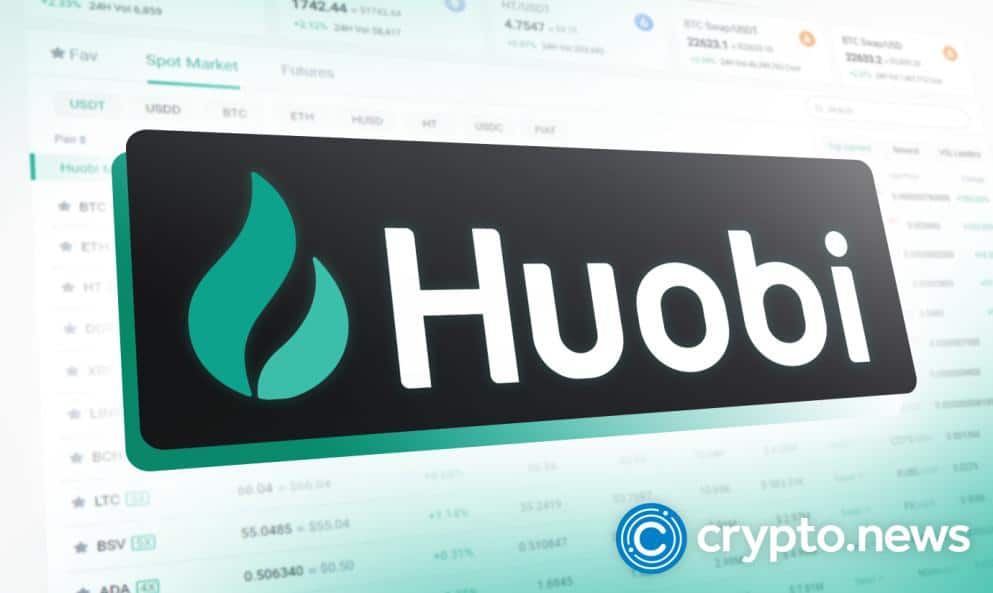 Huobi Korea is making plans to operate on its own, and separate itself from its parent company, crypto exchange giant Huobi Global,
Huobi Global is planning to lay off some of its employees and is dealing with insolvency rumors.
Huobi Korea plans to break off from troubled parent company
According to local news outlet News1 on Jan.9, 2023, Huobi's South Korean subsidiary, Huobi Korea, will operate independently from Huobi Global and change its name.
As part of the separation process, Huobi Korea will work out an equity deal with Huobi Global, whose founder, Leon Lin, holds more than half of Huobi Korea's assets.
Other major stockholders include Huobi Korea chairman Jo Guk-bong and Korea Real Estate Trust.
The latest development comes shortly after reports revealed that Huobi is looking to cut down its workforce by 20%, a claim which Tron founder and advisor at Huobi Global Justin Sun, previously denied.
A spokesperson for the crypto exchange told Reuters that it was necessary to maintain a "lean team" in response to the ongoing bear market. There were also reports that staff at the company were asked to convert their salaries from fiat to stablecoins USDT or USDC.
Justin Sun transferred $100 million in stablecoins to Huobi
Soon after reports of the planned staff cut, blockchain research firm Nansen, revealed that Justin Sun transferred $100 million worth of stablecoins from Binance to Huobi.
The deposit came as the firm experienced increased net outflows of $60.9 million within 24 hours. 
According to Nansen's data journalist Martin Lee, said the reason for the transaction "Might be to help with the increased withdrawals or maintain a level of confidence in the exchange."
Amid the troubles surrounding Huobi, the crypto exchange's native token HT plummeted 30% over the last 30 days, as reported by crypto.news earlier in January.