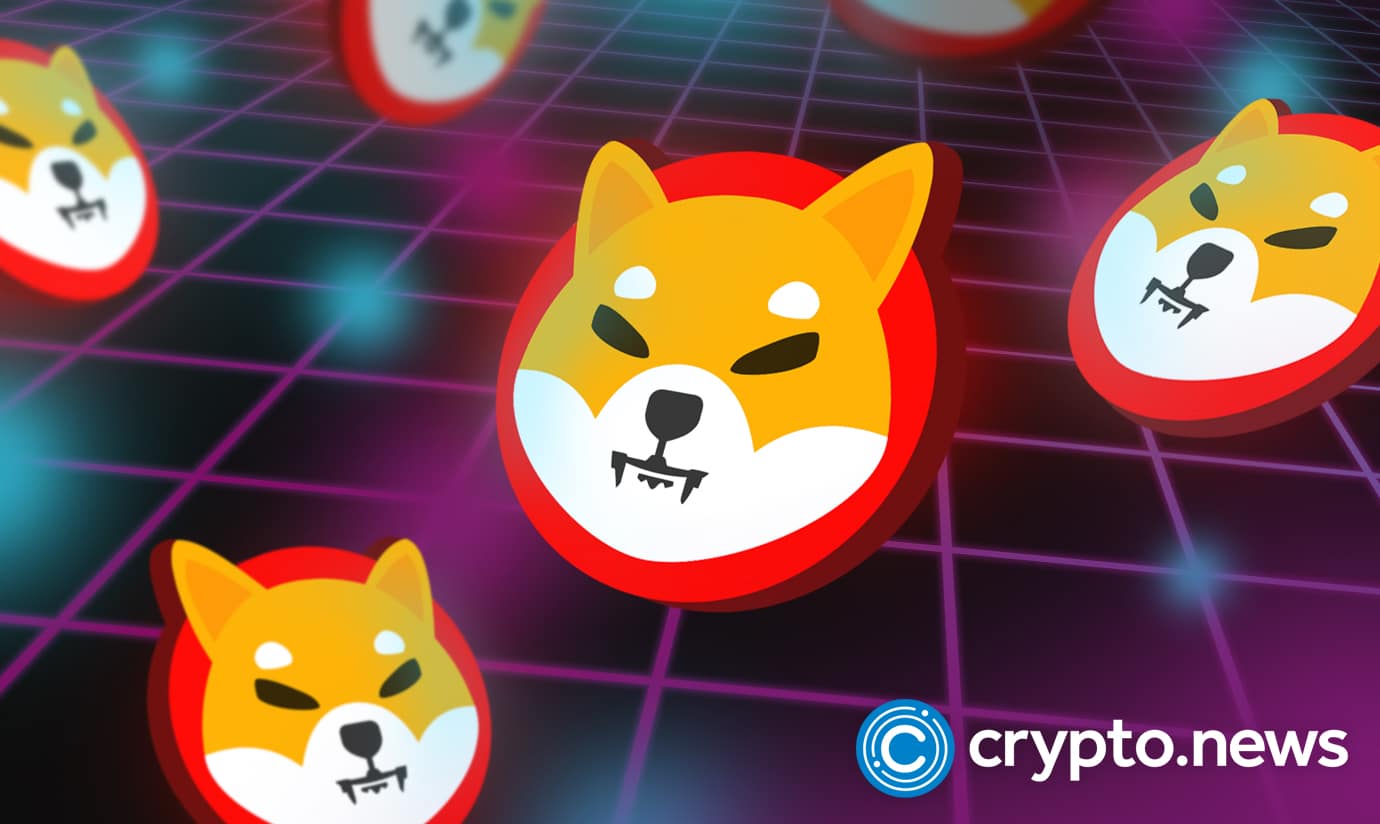 Shiba Inu (SHIB), slated to undergo a layer-2 upgrade soon, has suddenly seen a crypto whale move more than $28.7 million worth of SHIB.
The sending wallet has a zero SHIB balance
According to the blockchain tracker and whales survey portal alert, over 3.37 trillion SHIB were transferred from one unidentified wallet to another; a gas fee of 0.00179 Ethereum (ETH), or roughly $2.46, was charged for the transaction.
As per the statistics from Etherscan, at the time of writing, the sending wallet has a zero SHIB balance, but the receiving wallet has the total amount sent. Notably, SHIB is trading at $0.00000853 at the time of writing.
The layer 2 blockchain for the Shiba Inu network, the Shibarium project, is about to go live. Shiba Inus Ethereum host chain's slow transaction performance can be fixed by scaling with layer 2 blockchain. 
Shibarium recently adopted the Bone ShibaSwap(BONE) utility token for blockchain transaction fees and other uses. Users of BONE can also vote on impending ideas. Though a debut date for the Shibarium project is still pending, it is anticipated to occur this year. Shibarium is expected to launch "very soon," according to a developer who goes by the pseudonym Shytoshi Kusama.
SHIB burn rate exceeds 1300% in the past 24 hours
SHIB burn rate has increased since the previous month. The whales were selling Shiba Inu tokens during the bear market. But when the market situation improves, they now appear to be coming back.
A total of 410,384,426 SHIB tokens have been burned in the previous 24 hours, per the data on the Shibburn website. The burn rate has increased by 1395.89% from a day earlier. The number has risen as a result of 4 significant transactions.
Elsewhere, whale transactions are becoming increasingly frequent but with more buys than sales. Though this is encouraging, the crypto market is still in a bear cycle, and thus incorrect to say the whales might trigger a bull run anytime soon. DYOR to minimize potential losses in the crypto space.