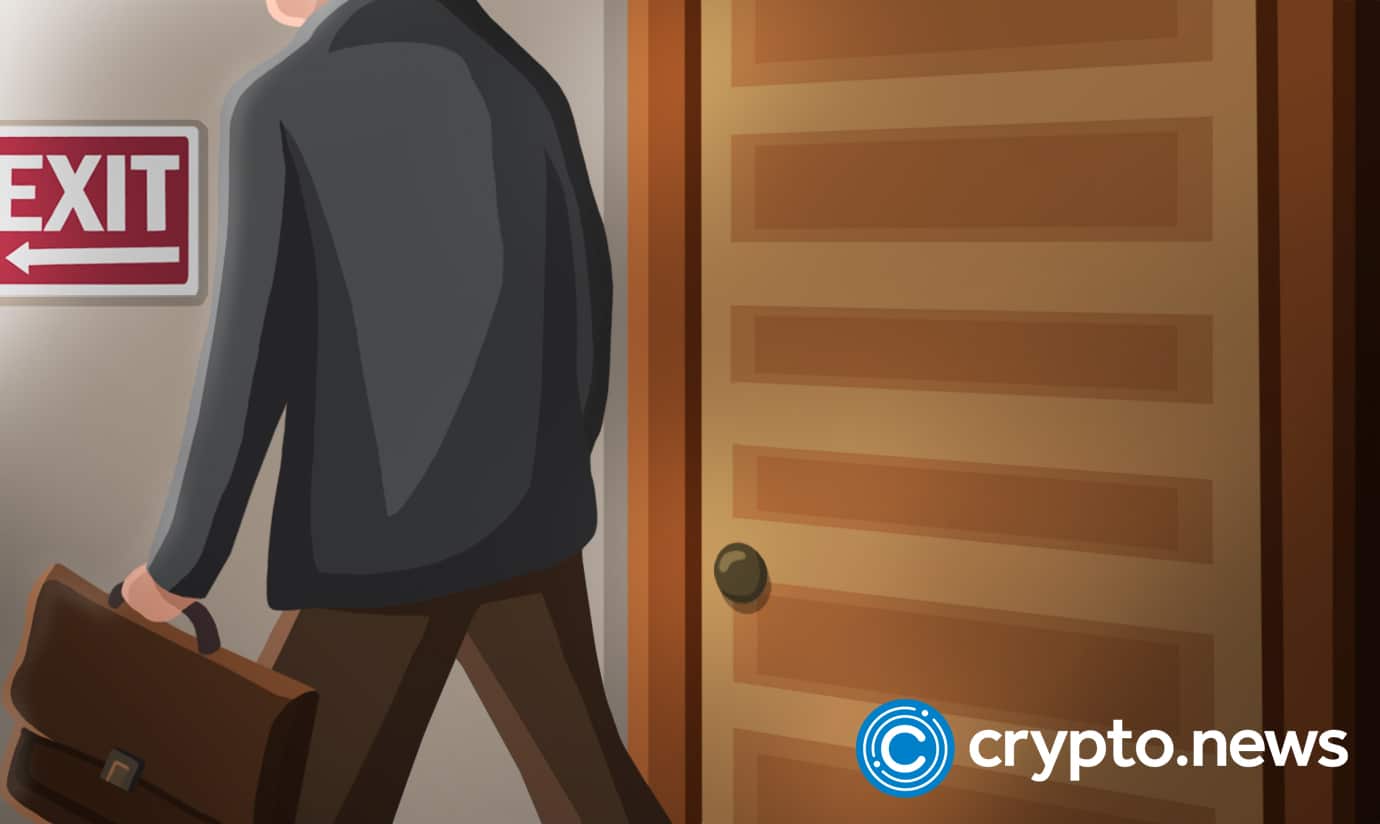 Wyre, Crypto payment provider, has announced changes to its withdrawal policies and leadership structure. The company said it will now limit withdrawals to no more than 90% of the funds currently in each customer account, subject to current daily limits. In addition, they have promoted its Chief Risk Officer and Chief Compliance Officer to interim CEO. 
Is the crypto company in trouble?
The changes follow rumors that the cryptocurrency payments company was ceasing operations. CEO Ioannis Giannaros explained differently, saying that the company was only 'scaling back.' 
Wyre announced on Friday, January 6, that it is currently 'exploring strategic options' What that implies is open to interpretation.
On January 4, it was reported that the cryptocurrency payments company was planning to lay off some employees. The information came after the $1.5 billion Bolt purchase agreement fell through and co-founder Michael Dunworth resigned from his position with the business. The community received an update from Wyre on January 6 that addressed rumors about the company.
The firm acknowledged that it was not impervious to the difficulties posed by the current macroeconomic environment and the recent developments that have shaken the cryptocurrency market. Furthermore, the organization has a new management structure, with interim CEO Stephen Cheng replacing Ioannis Giannaros as executive chairman. Wyre also disclosed withdrawal modifications in its update, indicating that users' withdrawal amounts are now restricted.
According to Wyre's update, they're changing how customers handle withdrawals. Clients will still withdraw money from their accounts. However, the company restricts withdrawals to no more than 90% of each customer's available funds, subject to the current daily limits. "This will best position us to serve and achieve maximum value for their customers and stakeholders," they concluded in the update.
Other companies are feeling the pinch
Wyre's withdrawal issue has spread to other areas of the cryptocurrency market, as shown by an email from Topps. This firm sells candies and collectibles, informing customers about the situation and how it impacted the demand for non-fungible tokens (NFTs).
The Topps email states, "You may have read reports that Wyre, a wallet service provider for our secondary marketplace, may be closing down or reducing back operations. Having evaluated the circumstances, Wyre has issued a formal statement."
Topps added that they are temporarily suspending marketplace and store transactions as a precaution. This suspension is applicable right away. He further informed customers that their collection remained safe and secure.
In the second half of 2022, the crypto industry was plagued by numerous blowouts and failures that impacted nearly every sector. Several firms, previously thought to be stable, became bankrupt, leading to widespread concern about the stability of the ecosystem.